Top 10 Cryptocurrency Gainers Year to date – Time to Buy The Momentum?
The list of top 10 cryptocurrency gainers on a year to date might have you surprised. Certainly crypto traders are used to
Mir Coin (MIR) has been the top gainer YTD with an incredible rise of 78000%. And that is at its current price of $4.64 which is quite a way off its high of $11.35 recorded earlier this year. At present it does look like MIR will continue losing in value so it's a sell. It will probably bottom out at $4 to start rising again.
SELL recommendation
2. Tel Coin (TEL)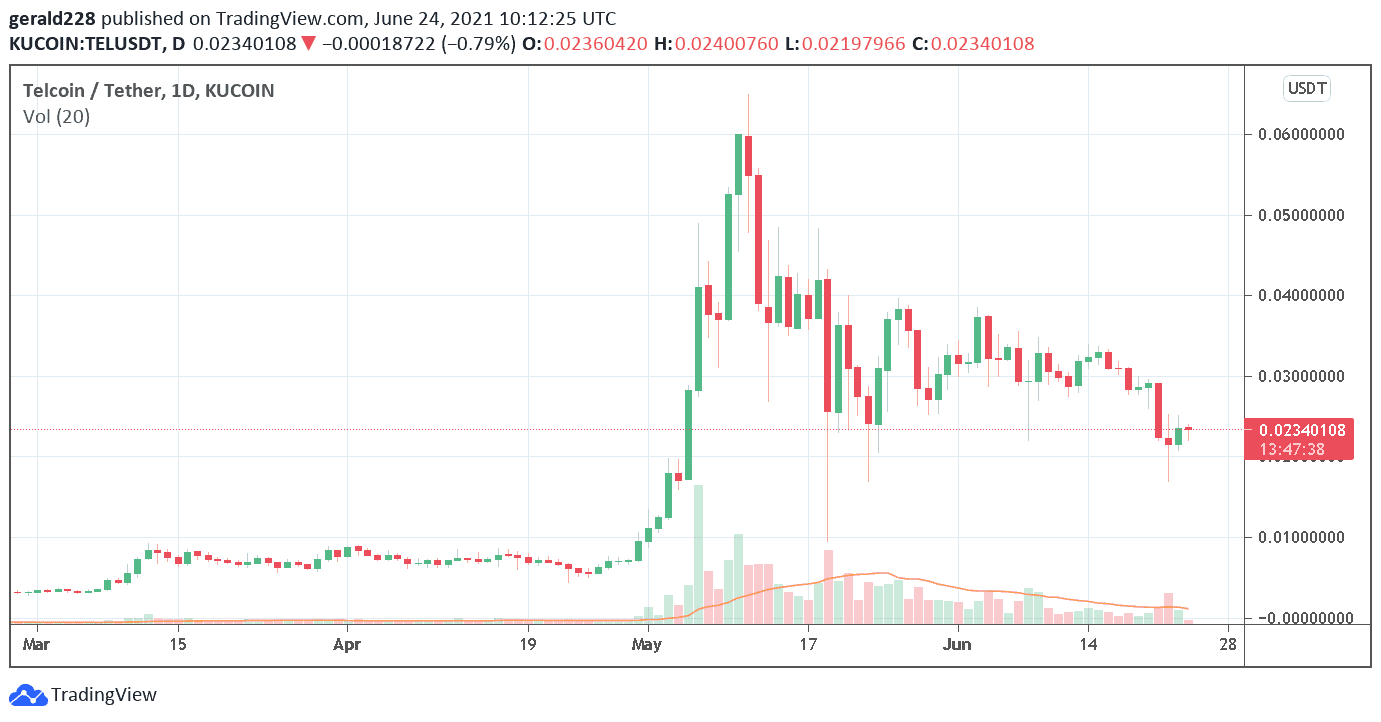 Tel Coin is another crypto that has gone through the roof rising by a whopping 14,000% YTD. It is currently priced at $0.234 which again is somewhat off its high of $0.06 registered on 11 May. Still with a 14k percentage price increase there does appear more room for it to grown in the short term.
BUY recommendation
3. STOX (STOX)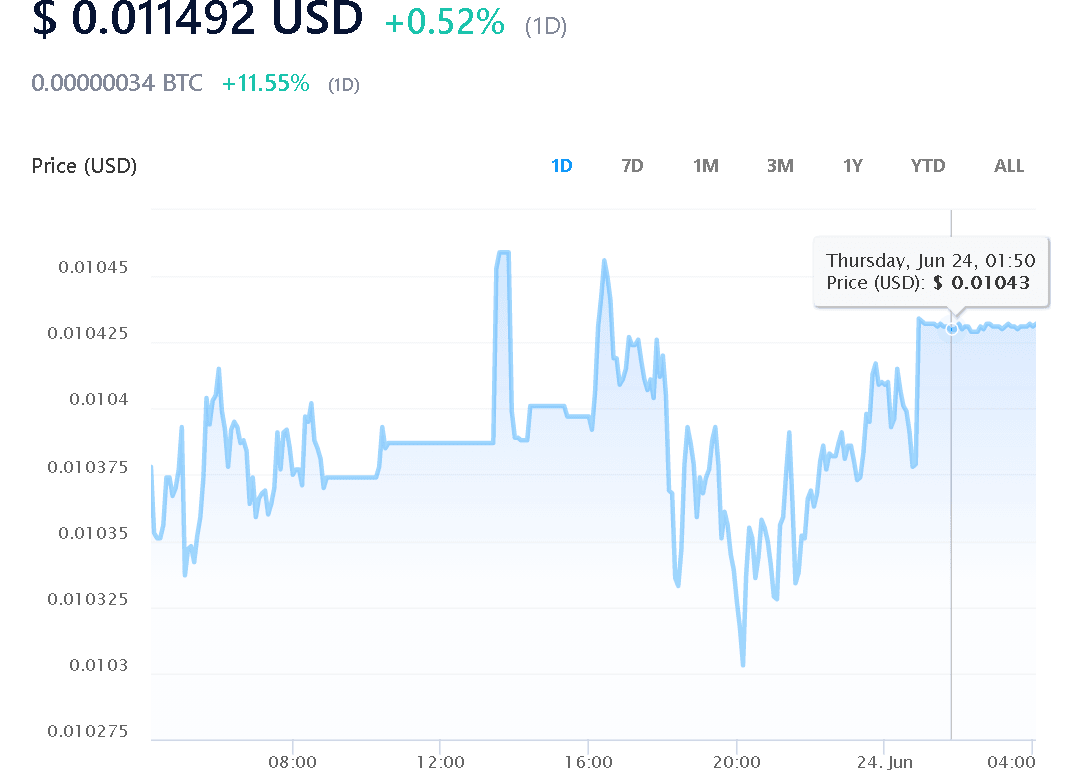 Although STOX is in third place for a YTD rise of 7,000% it has a very small market cap when compared to others. In fact the total reported market cap is just $32.59 million demonstrating very low liquidity. A 5% increase over the past 24 hours seems to indicate that the price is rebounding at $0.63. However variations are large due to lowish liquidity.
No recommendation on this one
4. Polygon (MATIC)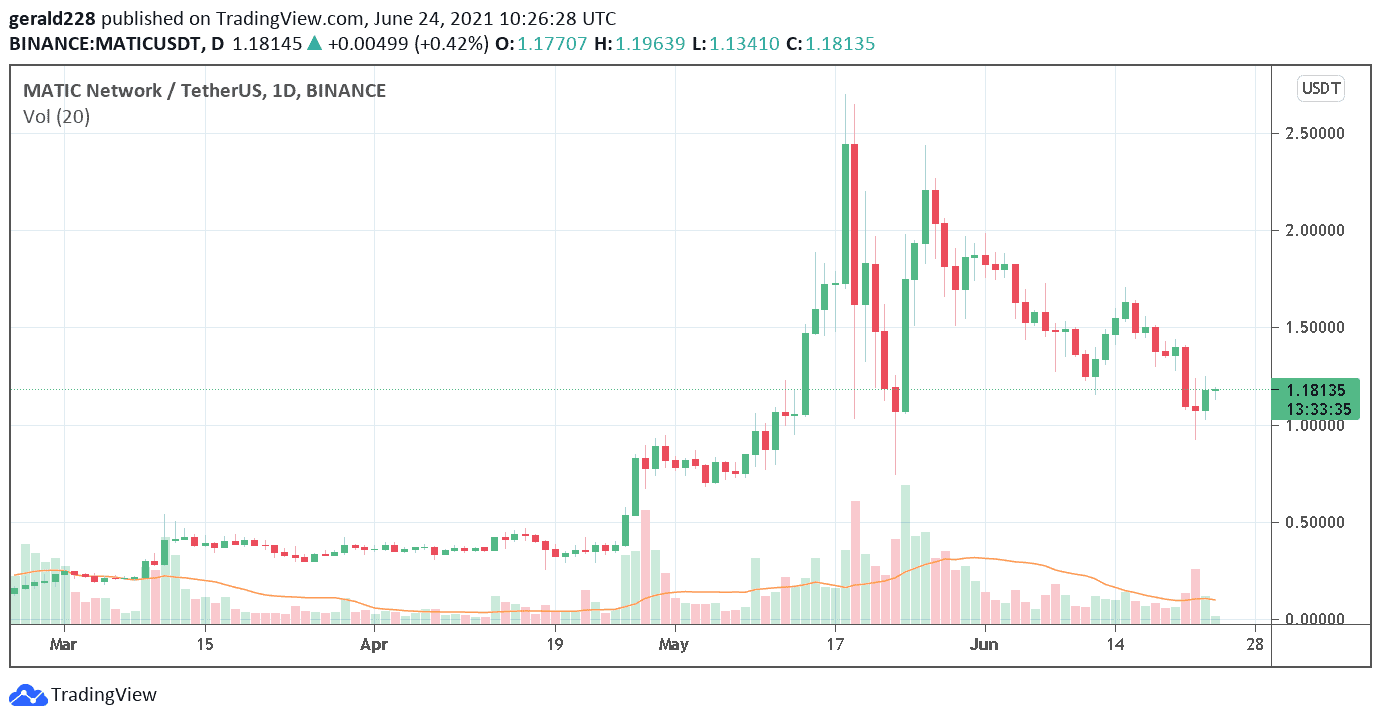 Probably one of the best know cryptos at the moment, MATIC has posted an impressive YTD gain of 6381%. Its recent listing on eToro will undoubtedly increase its visibility. It's currently trading in the $1.12-$1.20 region which is around 50% off its high of $2.43 registered on 18 May. There is room for further growth here.
A BUY recommendation is in order
5. Dogecoin (DOGE)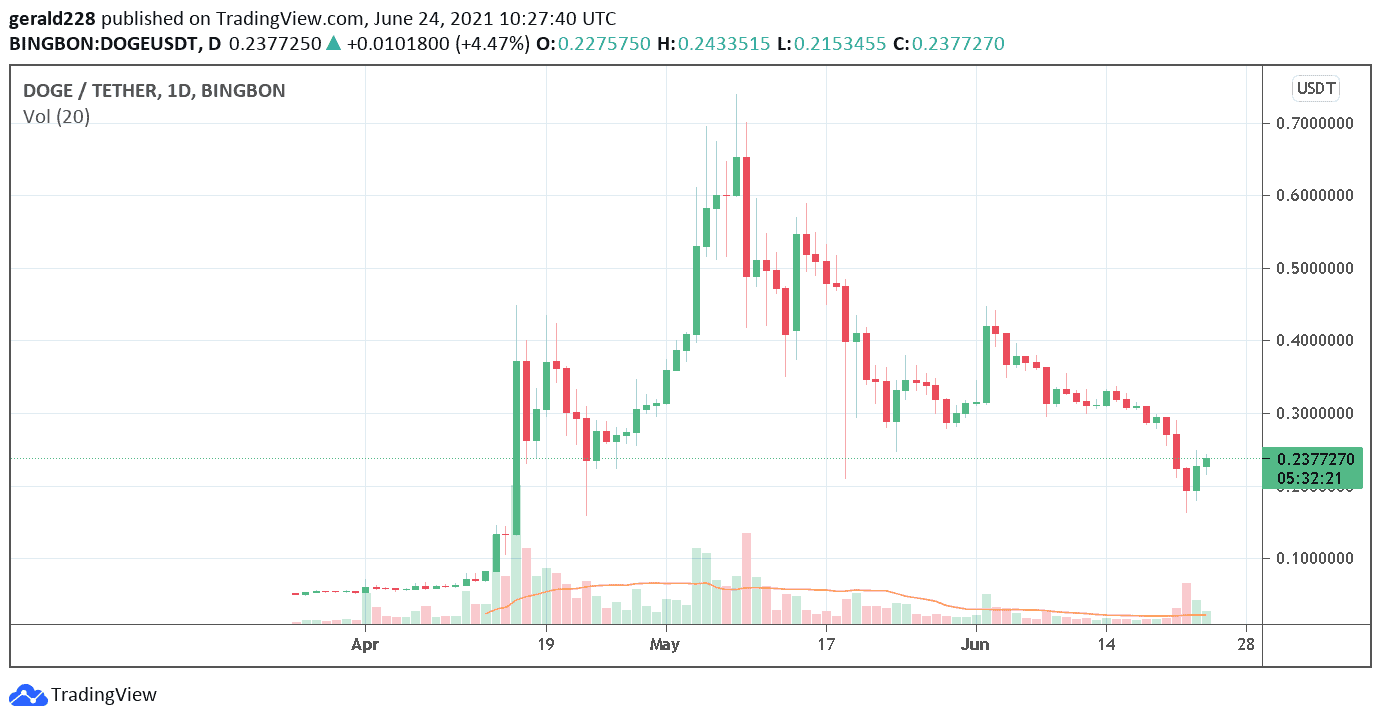 What hasn't been said about DOGE this year? That its worthless, it's the most successful crypto of all time, Elon Musk taking it to the moon…etc. The real truth is that if you got in just a few months ago you would have made a huge packet. DOGE is currently at around 4000% up YTD and with its current price of $0.23, it could be considered a bargain. The dog meme based crypto reached around $0.75 in early May so there is definitely room to grow.
We rate DOGE as one you should BUY
6. CargoX (CXO)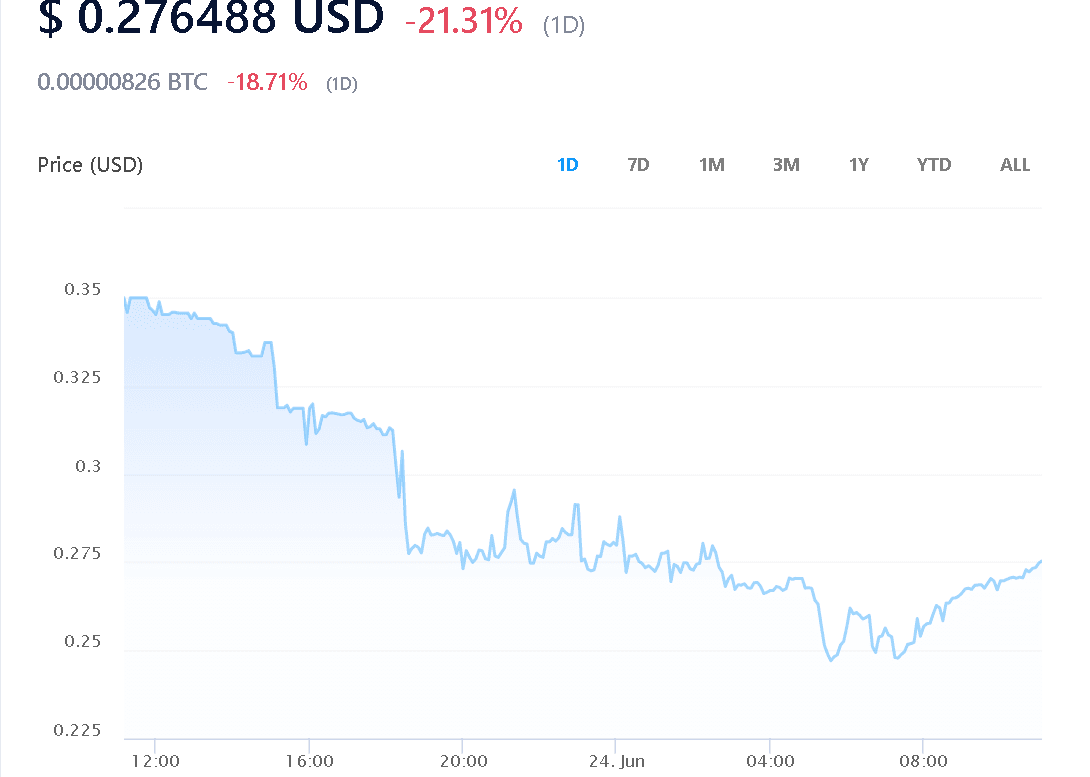 CXO is another crypto that seems to have rocketed up to new highs on a YTD basis with an impressive 3687% rise. On a 24 hour basis, it has seen a decline to the $0.2734 level but should recover in line with expectations.
A cautious BUY recommendation 
7. Pancakeswap (CAKE)
CAKE is another crypto that has taken quite a hammering of late with its value dropping well over 75%. It reached a high of around $42 in late April only to careen down to $12 or so in late June. Presently trading at the $13.30 level, it is still up around 2200% YTD.
This is another crypto where we think a BUY recommendation is in order
8. BABB (BAX)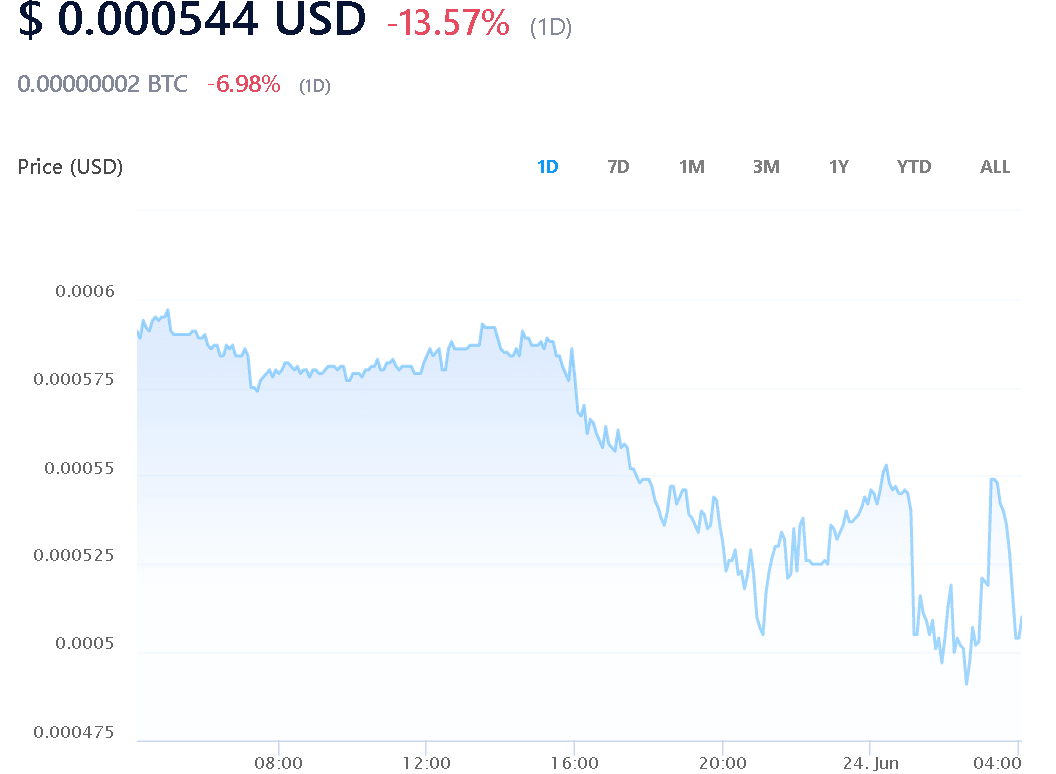 BAX is another interesting crypto that has seen a meteoric rise YTD. It is currently up by well over 30% over the past 24 years and has had a YTD gain of 2200%. So it does seem to be on the rise although as always in crypto the situation might change quickly.
A cautious BUY recommendation for BAX
9. Verasity (VRA)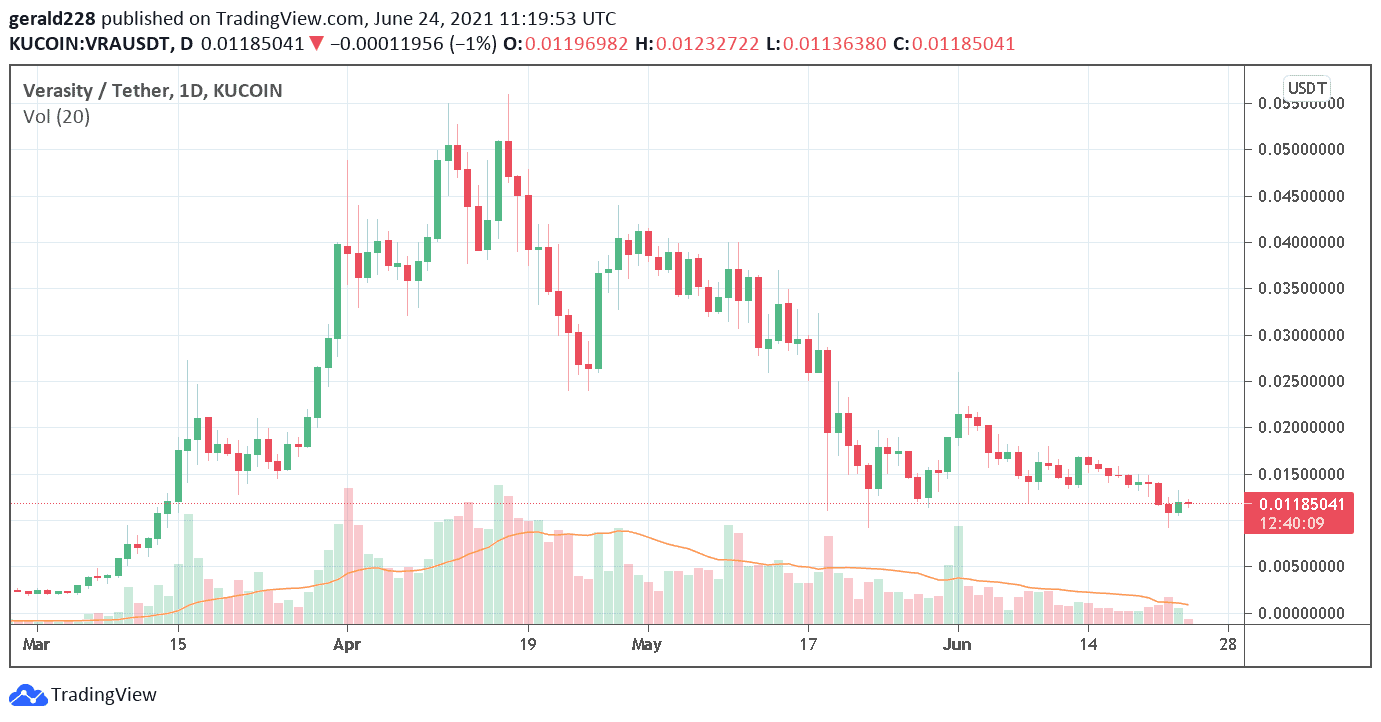 Verasity is another coin that has taken quite a battering of late and is currently in deeply negative territory. It is currently at $0.119, a sharp 80% drop from its $0.50 high just a couple of months ago. VRA has a smallish market cap though so not much possibility to trade although a YTD increase of well over 2100% remains impressive.
A BUY recommendation is in order
10. Wazirx (WRX)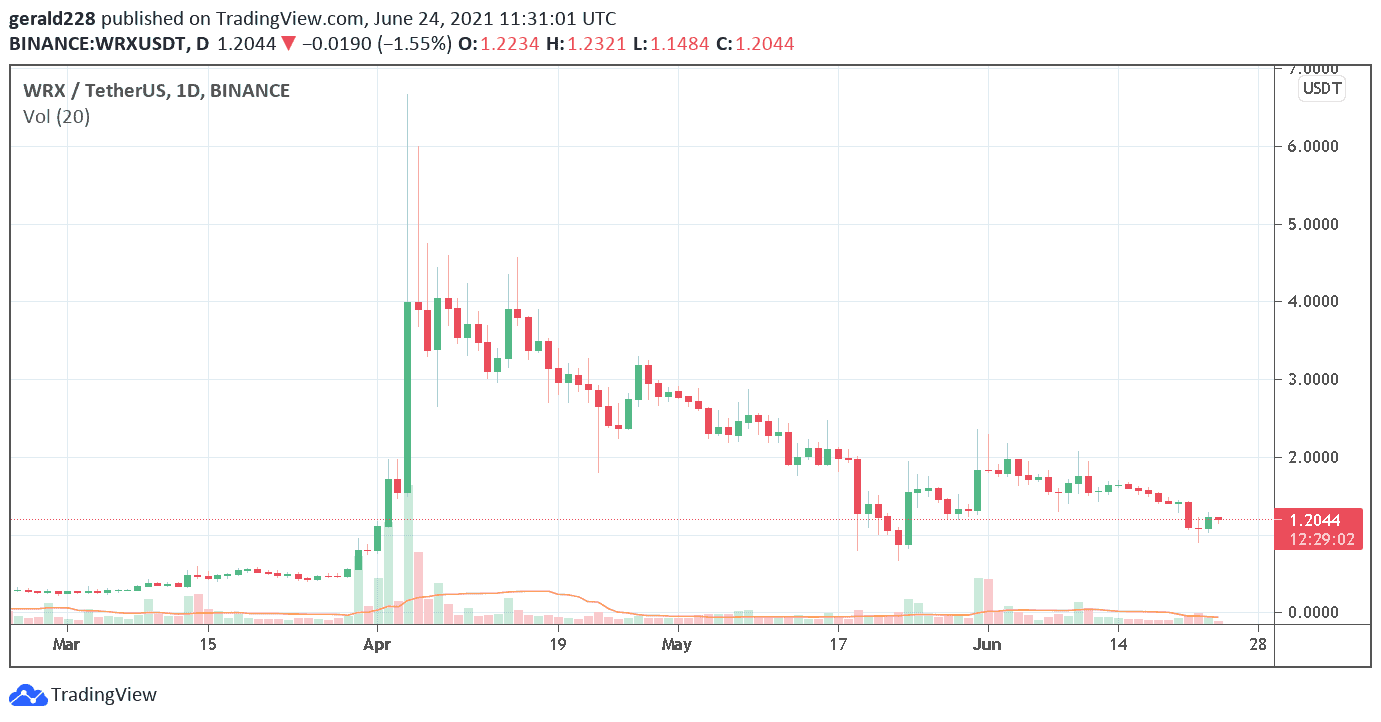 Wazirx is also down around 75% from its all-time high registered in April. But it still registers a hugely impressive 1660% rise YTD. There appears to be potential on the upside for WRX although it does appear to be at resistance level.
A cautious BUY recommendation
So there you have the top 10 cryptocurrencies with strongest YTD gains. Some entries may be surprising but there are good projects such as Dogecoin and MATIC in there. Don't forget that what goes up does not necessarily go down and could rise even further in the long term.
Get Free Crypto Signals – 82% Win Rate!
3 Free Crypto Signals Every Week – Full Technical Analysis
Powered by WPeMatico